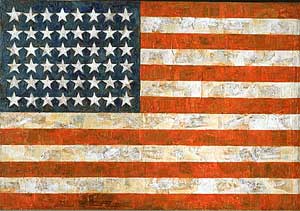 About this site: Launched in October 2001, this warlog's purpose is to demonstrate the folly of the War On Terror by taking articles only from wire feeds and mainstream news organizations, including FOX.
Got feedback? Send me a note. See sample feedback.
ARCHIVE
March 2003
February 2003
January 2003
December 2002
November 2002
Late October 2002
Early October 2002
September 2002
August 2002
July 2002
June 2002
May 2002
April 2002
March 2002
February 2002
January 2002
December 2001
November 2001
October 2001

JANUARY 2003
This Just In...
Bush approves nuclear response 1/31
A classified document signed by President Bush specifically allows for the use of nuclear weapons in response to biological or chemical attacks, apparently changing a decades-old U.S. policy of deliberate ambiguity, it was learned by The Washington Times.
The biggest load of crap ever.
Report: Iraqi spies in U.S. 1/31
Iraq sent spies from Canada to New York and Washington this month to snoop and stir up anti-war demonstrations, according to a government report obtained by the Daily News.
US senators question Iraq evidence 1/31
The Bush administration continued its drive for support on its Iraq policy by sending senior State Department officials to Capitol Hill to explain the case against Saddam Hussein.

But influential senators have asked for Secretary of State Colin Powell himself to appear before Congress before he reports to the United Nations on 5 February to explain what new evidence there is to link Saddam Hussein with terrorism.
No proof of Iraq, al-Qaeda links: analysts 1/31
President George Bush used his State of the Union address to paint a terrifying picture for the American people of another attack like September 11 - but this time with chemical, biological or nuclear weapons.

The British Prime Minister, Tony Blair, reinforced the message, telling the House of Commons: "We do know of links between al-Qaeda and Iraq. We cannot be sure of the exact extent of those links."

However, a number of well-placed sources in the British public service insisted there is no intelligence suggesting such a link. "While we have said there may possibly be individuals in the country [Iraq] we have never said anything to suggest specific links between al-Qaeda and Saddam Hussein," said one.
Mandela condemns US stance on Iraq 1/31
Former South African president Nelson Mandela has criticised US President George W Bush over Iraq, saying the sole reason for a possible US-led attack would be to gain control of Iraqi oil.
IAEA: No Iraq 'material breach' 1/31
The head of the U.N. nuclear watchdog agency says that, in his view, Iraq as yet is not in material breach of a U.N. resolution on disarmament -- contrary to what Britain and the United States have said.
Bush Backs Possible Exile Strategy for Hussein 1/31
President's meeting with Saudi prince fuels speculation about possible deal. Some analysts dismiss the idea as wishful thinking.
Blix Says He Saw Nothing to Prompt a War 1/31
Days after delivering a broadly negative report on Iraq's cooperation with international inspectors, Hans Blix on Wednesday challenged several of the Bush administration's assertions about Iraqi cheating and the notion that time was running out for disarming Iraq through peaceful means.
U.S. official: Powell not bringing 'smoking gun' to U.N. 1/31
Secretary of State Colin Powell is not bringing "a smoking gun" against Iraq to the United Nations next week but will have circumstantial evidence to make a convincing case that Iraq is hiding weapons of mass destruction, a U.S. official said Thursday.
Pentagon Plan Seeks Annual Budget Boost Of $20 Billion 1/31
The Pentagon has prepared a $399.1 billion defense budget for fiscal 2004 as part of a spending plan that grows by about $20 billion annually over the next five years and surpasses half a trillion dollars by the end of the decade, according to Defense Department documents.
The last, best hope for a casus belli
Bush: Iraq, al Qaeda linked 1/30
President Bush spent Wednesday trying to draw a link between a possible war in Iraq and the war against terrorism. He repeated accusations that Iraq is linked to the al Qaeda terrorist network.
U.S. Focuses on Iraqi Links to Group Allied to Al Qaeda 1/30
After months of scouring for hard evidence of a connection between Iraq and Al Qaeda, the Bush administration is focusing on possible links between Saddam Hussein and Islamic extremists who may have produced poisons in northern Iraq and a Qaeda terrorist leader who spent time in Baghdad last year.
U.S. Renews Claims of Hussein-Al Qaeda Link 1/30
The Bush administration's renewed assertions of links between Iraq and Al Qaeda are based largely on the murky case of a one-legged Al Qaeda suspect who was treated in Baghdad after being wounded in the war in Afghanistan.
Al-Qaida and Iraq: how strong is the evidence? 1/30
Sources say case pushed by Bush and Blair linking Saddam and Bin Laden is not based on hard facts
Skeptical UN Council Not Swayed by Bush on Iraq 1/30
Despite President Bush's State of the Union speech, no member of the U.N. Security Council changed positions on Wednesday, with most hoping war could be averted or delayed by allowing weapons inspectors more time to do their work in Iraq.
More on "Shock and Awe"
US mulls air strategies in Iraq 1/30
Air war strategists call it "shock and awe": Bombard your enemy with such force that the battle quickly tips in your favor - or never has to be fought on the ground at all. Just as the Gulf War in 1991 rewrote military history with its unprecedented air campaign, war planners are set to raise the bar even higher, and may incorporate "shock and awe" elements designed to bring swift defeat to Iraq.
Are Rummy and Saddam email pals?
Hearts, minds, leaflets: War's psychological side 1/30
Inside the Pentagon, officials are busy drafting e-mails to Saddam Hussein's inner circle, prying at loyalties in an effort to rattle the regime.

American military aircraft are dropping millions of leaflets over Iraqi towns and broadcasting radio messages urging Iraqi soldiers and citizens to reject Mr. Hussein's rule.
U.S. Special Forces in northern Iraq 1/30
Pentagon officials said Wednesday that U.S. military personnel are working with CIA teams conducting "liaison" missions with Kurds in northern Iraq.
Trinidadian Islamic group threatens to use chemical and biological weapons 1/30
An unexpected new front in the "war on terrorism" has opened this week in Trinidad after an announcement by a local Islamic group that it is manufacturing chemical and biological weapons and might use them against British and American targets on the island.
To Arab ears, speech was just a war whoop 1/30
President George W. Bush's belligerent recapping of the need to remove Saddam Hussein from power sounded to Middle Eastern ears Wednesday more like a domestic pep rally for war than a convincing argument to validate such a drastic step.
Hundreds of recruits ready to retaliate, Europe warns 1/30
European investigators have evidence that over the past six months Islamic militants have been recruiting hundreds of Muslims to carry out attacks in the event of a war against Iraq.
Unilateral action in Iraq 'would violate international law' 1/30
Australia would unquestionably be breaching international law if it followed the United States into a war in Iraq without United Nations backing, and could be sued in the International Court of Justice (ICJ), a leading constitutional expert has warned.
White House Cancels Poetry Symposium 1/30
The White House said Wednesday it postponed a poetry symposium because of concerns that the event would be politicized. Some poets had said they wanted to protest military action against Iraq.
DEFCON 5 DEFCON 1
Bush Takes Nation to Edge of War 1/29
President Bush took the nation to the edge of war with Iraq tonight, declaring in his annual State of the Union message that Saddam Hussein had missed his "final chance" by showing contempt for U.N. weapons inspections.
Thousands of Marines on the ground in Kuwait are "good to go." 1/29
Many of the Marines seemed excited about getting their hands on the equipment for the first time. "It's like getting a new car," said Lance Cpl. Brandon Hillenbrand, 22, from San Diego, as he sat on the front of his M1A1 Abrams tank, tearing through sealed packages of tank tools and brand new .50-caliber machine guns. "Having newer stuff should mean it's more likely to work."
Bush: new al-Qaida link to Iraq 1/29
President Bush claimed yesterday that the US had fresh evidence of links between Iraq and al-Qaida, as Washington prepared to release its secret files on Saddam Hussein in a bid to gain global support for a war.
Nuclear report on Iraq challenges U.S. rationale 1/29
The International Atomic Energy Agency's report that Iraq has not resumed its nuclear program has challenged one of the Bush administration's main arguments for taking military action to topple the Iraqi government.
Turkey braces for refugee flood 1/29
... Turks, Kurds, aid agencies, and neighboring countries fear that such a war could spark another refugee crisis - one that would reopen a whole host of related political and economic problems. Many Kurds say another war in Iraq will be a new humanitarian disaster. For Turks, the possibility of an influx of Iraqi Kurdish refugees raises other concerns, from the high cost of aiding desperate people to the political risks of allowing thousands of Kurds into restive southeastern Turkey. Iran and Syria harbor similar unease about the effects on their own Kurdish populations.
Butler: U.S. Guilty of 'Double Standards' on Iraq 1/29
... a U.S. attack, without United Nations (news - web sites) backing, and without any effort to curb the possession of weapons of mass destruction globally, would be a contravention of international law and sharpen the divide between Arabs and the West.
US soldiers attack mountain hideout in biggest battle for a year 1/29
American soldiers, supported by troops from the new Afghan government, were still fighting in the Adi Ghar mountains more than 12 hours after the encounter began. US forces called in B-1 bombers, AC-130 Spectre gunships and Apache attack helicopters for support. A US military spokesman said F-16 fighters from an unnamed European country were also involved in the battle.
U.S., allies battle suspected Taliban, al Qaeda 1/28
U.S. and coalition military forces engaged in a six-to-seven-hour firefight Monday with suspected Taliban or al Qaeda members, the largest conflict in Afghanistan since Operation Anaconda and the fight at Tora Bora, Pentagon sources said.
At the Afghan Border, Warnings of Attacks Tied to Iraq War 1/28
Hundreds of Qaeda fighters and Taliban supporters — now living with families in the rugged tribal area of South Waziristan in Pakistan — are planning to intensify their attacks on Afghan territory if war breaks out in Iraq, interviews with three visitors from Pakistani tribal area indicate.
Once 'Stormin' Norman,' Gen. Schwarzkopf Is Skeptical About U.S. Action in Iraq 1/28
The general who commanded U.S. forces in the 1991 Gulf War says he hasn't seen enough evidence to convince him that his old comrades Dick Cheney, Colin Powell and Paul Wolfowitz are correct in moving toward a new war now. He thinks U.N. inspections are still the proper course to follow. He's worried about the cockiness of the U.S. war plan, and even more by the potential human and financial costs of occupying Iraq.
Verdict Unclear; U.N. Divide Is Not 1/28
The Bush administration yesterday seized on the mixed verdict delivered by U.N. weapons inspectors as vital evidence in its campaign to restrain Iraq. Much of the rest of the world, by contrast, viewed the report as essential to a broad effort to restrain the United States.
U.N. report fails to slow U.S. march toward war 1/28
The Bush administration moved steadily Monday toward a military showdown with Iraq and suggested a decision could come as early as next week after U.N. inspectors credited Iraq with only limited cooperation in the search for weapons.
U.S. planning to release intelligence on Iraq 1/28
The Bush administration is likely to declassify intelligence as early as next week that it says shows that senior Iraqi officials have been working to conceal weapons and evidence of weapons programs from United Nations weapons inspectors, administration officials said late Monday.
Powell Adopts Hawkish Tone 1/28
For months, Secretary of State Colin L. Powell has been the Bush administration's leading advocate of diplomacy, patiently applied, to rally the international community behind a campaign of pressure on Saddam Hussein to cooperate with United Nations inspectors.

Today, responding to the United Nations inspectors' report, he sounded more impatient and less diplomatic.
Defiant Iraq Threatens Retaliation if U.S. Strikes 1/28
Iraq threatened to retaliate against American troops "wherever they start their aggression" as President Bush prepared on Tuesday to set out his case for war.
On Afghan Border, War Drags On 1/27
At a time when many U.S. officials in Washington and Afghanistan are eager to shift the focus of the U.S. military mission here from combat to the reconstruction of the country, soldiers at isolated U.S. fire bases like the one here at Shkin know firsthand why that has not yet happened. Fifteen months after the start of their campaign to topple the Taliban and destroy al Qaeda, they still face an invisible but determined enemy capable of slipping into Afghanistan from apparent havens in Pakistan to attack those they see as infidels and invaders.
U.S. Coalition for War Has Few Partners, Troop Pledges 1/27
The Bush administration has asked 53 countries to join the United States in a military campaign against Iraq, but so far the "coalition of the willing," in President Bush's phrase, consists of a handful of countries and even fewer commitments of troops, officials and diplomats said yesterday.
A coalition of the willing, and bribed
$4 billion offer to Turkey 1/27
The United States, seeking to ensure Turkey's military cooperation in an eventual war against Iraq, is offering at least $4 billion to compensate Ankara for economic damage it might suffer as a result of playing an active role in the U.S.-led coalition.
How war would hit US wallets 1/27
The last time the United States went to war with Iraq, the economy plunged into a recession. Should the US fight a second war with Iraq, would that history repeat itself?
Serving Notice of a New U.S., Poised to Hit First and Alone 1/27
One year after President Bush declared Iraq to be part of an "axis of evil," the United States appears ready to carry out its new doctrine authorizing pre-emptive attacks on hostile states and terrorists who represent potential threats to the United States.
800 missiles to hit Iraq in first 48 hours 1/27
The US intends to shatter Iraq "physically, emotionally and psychologically" by raining down on its people as many as 800 cruise missiles in two days.

The Pentagon battle plan aims not only to crush Iraqi troops, but also wipe out power and water supplies in the capital, Baghdad.

It is based on a strategy known as "Shock and Awe", conceived at the National Defense University in Washington, in which between 300 and 400 cruise missiles would fall on Iraq each day for two consecutive days. It would be more than twice the number of missiles launched during the entire 40 days of the 1991 GulfWar.

"There will not be a safe place in Baghdad," a Pentagon official told America's CBS News after a briefing on the plan. "The sheer size of this has never been seen before, never been contemplated before."
U.S. Weighs Tactical Nuclear Strike on Iraq 1/27
As the Pentagon continues a highly visible buildup of troops and weapons in the Persian Gulf, it is also quietly preparing for the possible use of nuclear weapons in a war against Iraq, according to a report by a defense analyst.
War Shapes Up as Huge Land Attack 1/27
In its reliance on massed ground forces rolling across the Iraqi border, the campaign probably would look more like the 1991 Persian Gulf War than the recent campaign in Afghanistan, defense analysts and current and former Defense Department officials say.
Powell: Finally on board with the Al Qaeda-Iraq tie lie
Powell claims Saddam has 'clear ties' to al-Qaeda 1/27
US Secretary of State Colin Powell accused Saddam Hussein today of having clear links with the al-Qaeda network, in an address to the World Economic Forum in Washington. And he said the US had a sovereign right to attack Iraq for failing to account for weapons of mass destruction.

"The more we wait, the more chance there is for this dictator with clear ties to terrorist groups including al-Qaeda to pass a weapon, share technology or use these weapons again," he said.
Hard Claims but Only Soft Proof So Far in Iraq 1/27
After two months and more than 350 inspections, United Nations weapons teams in Iraq have so far been unable to corroborate Bush administration claims that Saddam Hussein is secretly building chemical, biological or nuclear weapons.

In particular, inspectors have found no proof of prohibited activities at a series of suspect sites -- including nuclear facilities, chemical factories and missile production plants -- that the CIA publicly identified last fall.
Attack on Iraq will put ancient sites at risk 1/27
A BBC film made with the co-operation of Baghdad claims that some of the ancient world's most important monuments would be destroyed in an attack against Iraq.
Bush considers three options on Iraq 1/27
When chief U.N. arms inspectors Hans Blix and Mohamed ElBaradei finish briefing the Security Council Monday on Iraq's efforts to disarm, President Bush will face perhaps the most momentous decision of his presidency: whether to wage war on Saddam Hussein.
Bush's Backing, Though Still Strong, Shows Steady Decline 1/24
President Bush's public support has eroded steadily over the last 12 months, with a rising number of Americans expressing discontent both with his economic policies and his handling of foreign affairs, the latest New York Times/CBS News poll shows.
Sources: Senior al Qaeda official may have been in Iraq 1/24
A senior al Qaeda leader may provide a link between that terrorist group and Iraq, according to coalition intelligence sources.
The message from the Bush camp: 'It's war within weeks' 1/24
President George Bush is determined to go to war with Saddam Hussein in the next few weeks, without UN backing if necessary, according to authoritative sources in Washington and London.
US ultimatum to France and Germany over war vote 1/24
The US intends to stage a showdown at next week's crucial Security Council meeting and present "clear and resounding" evidence of President Saddam Hussein's serial obstruction of UN weapons inspectors.
United States, Britain Give Consideration to Compromise 1/24
The outlines of a possible compromise on Iraq began to take shape Thursday, as the United States and Britain seriously considered allowing U.N. weapons inspections to continue for several weeks in hopes of making the case with skeptical allies and public opinion.
Straw: We don't need a second UN resolution 1/24
Jack Straw backed Washington's stance last night that no further UN support was needed for war with Iraq, signalling a clear break from Britain's EU allies in favour of a closer alignment with the Bush administration.
More debunking of the bullshit aluminum tube story
U.S. Claim on Iraqi Nuclear Program Is Called Into Question 1/24
As the U.N. inspections continue, some weapons experts said the aluminum tubes saga could undermine the credibility of claims about Iraq's arsenal. To date, the Bush administration has declined to release photos or other specific evidence to bolster its contention that Iraq is actively seeking to acquire new biological, chemical and nuclear arms, and the means to deliver them.
If US fights alone, cost goes up 1/24
... a Middle East war in which the US goes it largely alone, with Britain, could have wider implications for the global community and the rules that have helped to guide the world on the use of force for the past 50 years, some experts say.
Iraqi Opposition Falling Short of U.S. Expectations 1/24
After pouring tens of millions of dollars into the Iraqi opposition, the United States is quietly trying to rein in the disparate groups, fearing that their ambitious activities might become a political or military liability.
Terror training camps in Afghanistan, Pakistan producing new wave of fighters 1/24
The United Nations and intelligence officials have said there is a resurgence of terrorist training camps in the remote regions along both sides of the Afghan-Pakistani border. The U.S. military in Afghanistan says it has reports of many small, mobile camps.
To Some in Europe, the Major Problem Is Bush the Cowboy 1/24
To European ears, the president's language is far too blunt, and he has been far too quick to cast the debate about how to separate Saddam Hussen from his weapons of mass destruction in black-and-white certainties, officials in Paris and Berlin say. They add that his confrontational approach, his impatience with the inspections and even his habit of finger pointing as he speaks undermine the possibility of common strategy against Saddam Hussein.
Moderate Powell Turns Hawkish On War With Iraq 1/24
Secretary of State Colin L. Powell, long perceived as the Bush administration's most prominent moderate on Iraq, has turned hawkish in the past week.

Powell's shift, apparent in public statements and in private conversations with his aides, stems from his dismay at the French decision to publicly oppose military action and President Bush's growing belief that neither inspectors nor Saddam Hussein appear capable of disarming Iraq.
EU allies unite against Iraq war 1/23
The leaders of France and Germany have pledged to intensify their co-operation against a US-led war against Iraq.
U.S. Set to Demand That Allies Agree Iraq Is Defying U.N. 1/23
Bush administration officials said today that next week they would confront France, Germany and other skeptics of military action against Iraq by requiring them to agree publicly that Iraq had defied the United Nations Security Council.
Bush lacks votes in U.N., diplomats say 1/23
Mounting criticism from key U.S. allies this week on Iraq isn't just talk. The Bush administration doesn't have enough votes now on the United Nations Security Council to pass a resolution to authorize an invasion of Iraq, diplomats say.
Impatient Powell says inspections will not work 1/23
The US secretary of state, Colin Powell said yesterday that UN weapons inspections in Iraq "will not work" and there was little point in prolonging them.
Even if there is substantial allied resistance to an invasion of Iraq, the United States will be prepared to attack with a force of 150,000 by middle to late February, according to military experts and American officials.
Dual crisis looms for millions in Iraq 1/23
Millions of Iraqis could face hunger and disease if the country's fragile infrastructure collapses during an American-led invasion, humanitarian agencies warned yesterday.
For Saudi royal family, rising fears of a postwar Iraq 1/23
It is hard to say what the princes here fear more - a war in Iraq that leads to chaos or a war that brings democracy to the Arabian peninsula.
U.S. Sees Hints of 'Unrest' in Iraqi Leadership 1/23
U.S. intelligence has picked up "indications about unrest" among Iraqi leaders faced with possible war with U.S.-led forces, the Pentagon's top general said on Wednesday, without offering any evidence.
Kuwait braces for security threats 1/23
With thousands of US troops pouring into Kuwait, this oil-rich state has become the staging ground for any invasion of Iraq. But its military role has made it a ripe target for Baghdad - and for Islamic extremists angered by the American military presence.
Border province breeds potential Afghan revolt 1/23
A low-paid, poorly trained force in Afghanistan's northeast struggles to secure the province against a regrouping of Islamic guerrillas.
Time Is Running Out. For Bush.
Support For War With Iraq Weakens 1/22
Seven in 10 Americans would give U.N. weapons inspectors months more to pursue their arms search in Iraq, according to a new Washington Post-ABC News poll that found growing doubts about an attack on Iraqi President Saddam Hussein.
... And We're Ready!
Top Gen. Says U.S. Military Ready for War 1/22
U.S. military forces in the Persian Gulf region are prepared now for a war against Iraq but could wait for months at a high state of readiness if necessary, the military's top officer said Wednesday.
Bush: Iraq Has Been Given 'Ample Time' to Disarm 1/22
Bush's remarks are part of the administration's offensive to convince public opinion both at home and abroad that Iraq should be disarmed quickly.
Willing to Go to War With or Without U.N. 1/22
By escalating his threats against Baghdad and insisting he is unwilling to participate in "the rerun of a bad movie," President Bush is serving notice on Iraqi President Saddam Hussein that the time for prevarication is over. More immediately, Bush is also signaling U.S. allies that he is prepared to go to war with Iraq without their approval.
Allies Not Budging On Iraq 1/22
Despite U.S. efforts to convince the world that Iraq is failing to cooperate with inspectors looking for banned weapons of mass destruction, many U.N. Security Council members believe just the opposite — that the inspections are starting to work and Iraq can be disarmed peacefully.
A war in Iraq could fray unity against Al Qaeda 1/22
Unilateral US action against Iraq might make the international community less willing to help out with other American geopolitical priorities - such as the overall war against terrorism.
Agencies fear human disaster in Iraq 1/22
A confidential United Nations report leaked last week estimates that there will eventually be some 900,000 Iraqi refugees requiring assistance. The report also said that some 500,000 people could require medical treatment and more than 5 million may need food.
'Axis of Evil' Rhetoric Said to Heighten Dangers 1/22
Even critics agree that the "axis of evil" was a clever piece of rhetoric in explaining the president's policies to the American people. But as foreign policy, there is wide consensus that it exacerbated the dangers it attempted to contain.
Kuwaitis' Gratitude to U.S. Gives Way to Resentment 1/22
It took two attacks last fall on U.S. soldiers based here to awaken Americans and Kuwaitis to how much admiration for the United States had waned in the years since a U.S.-led coalition liberated Kuwait from Iraqi occupation in 1991. Some of the resentments that have spread through the rest of the Arab world have reached even this pro-American enclave -- bitterness about perceived U.S. targeting of Muslims in the war on terrorism and anger at Washington's support for Israel in the conflict with Palestinians.
Bin Laden Used Ruse to Flee 1/21
With U.S. forces closing in on him during the battle of Tora Bora in late 2001, Osama bin Laden employed a simple feint against sophisticated U.S. spy technology to vanish into the mountains that led to Pakistan and sanctuary, according to senior Moroccan officials.
France Vows to Veto Use of Force in Iraq 1/21
In a broad challenge to the Bush administration's foreign policy, French Foreign Minister Dominique de Villepin said Monday that France would not yet approve use of force against Iraq and cautioned that United Nations handling of Iraq would set a precedent for North Korea and the Middle East.
37,000 More Troops Heading to Gulf 1/21
The U.S. is sending 37,000 more troops to the Persian Gulf region as it continues to position itself for a possible war with Iraq, officials said Monday.
Britain sends 30,000 troops to Gulf as the drumbeat of war grows louder 1/21
Seven days before the United Nations inspectors present their report on Iraq, Britain ordered the mobilisation of 30,000 assault troops to join the massed American forces.
THE COLD TEST by Seymour Hersh 1/21
Last June, four months before the current crisis over North Korea became public, the Central Intelligence Agency delivered a comprehensive analysis of North Korea's nuclear ambitions to President Bush and his top advisers. The document, known as a National Intelligence Estimate, was classified as Top Secret S.C.I. (for "sensitive compartmented information"), and its distribution within the government was tightly restricted. The C.I.A. report made the case that North Korea had been violating international law—and agreements with South Korea and the United States—by secretly obtaining the means to produce weapons-grade uranium.

The document's most politically sensitive information, however, was about Pakistan. Since 1997, the C.I.A. said, Pakistan had been sharing sophisticated technology, warhead-design information, and weapons-testing data with the Pyongyang regime. Pakistan, one of the Bush Administration's important allies in the war against terrorism, was helping North Korea build the bomb.
U.S. troops, assailants exchange gunfire in Afghanistan 1/21
U.S. Special Forces troops exchanged fire with two gunmen near an American base in eastern Afghanistan early Monday, apparently wounding one of the assailants and requiring U.S. jets to scramble in support.
Iraq Accepting a U.S. Demand Over Scientists 1/21
Iraq said today that it would urge its scientists to agree to private interviews with United Nations arms inspectors, bowing to a central American demand in advance of a report by the inspectors next week to the Security Council.
U.S. Acts to Stem a Gulf War Legacy 1/21
Over the decade that followed the 1991 Persian Gulf conflict, the chronic illnesses that tens of thousands of veterans described ultimately marred the U.S. victory. The agonizing investigation of what came to be known as Gulf War syndrome eroded trust in the military, cost hundreds of millions of dollars and consumed thousands of years of human labor.
U.S. Accelerates Its Efforts to Build a Case Against Iraq 1/20
The Bush administration, concerned that a "smoking gun" may never be found in Iraq, is urgently assembling an argument that Baghdad's withholding of weapons information, and its refusal to make scientists freely available, should persuade American allies to back the use of force against Saddam Hussein.
As the Bush administration heads toward a crucial United Nations Security Council meeting at the end of this month, a strong council majority appears less willing than ever to agree that early military action against Iraq is justified.
US offers immunity to Saddam 1/20
The United States last night offered Saddam Hussein immunity from prosecution if his departure from Baghdad would avert war.
U.S. units on hunt to track Saddam 1/20
As the Bush administration moves into what officials call the last phase of the showdown with Iraq, the United States is undertaking a vigorous military and intelligence effort to track, and possibly kill, Iraqi President Saddam Hussein.
Preparing for Baghdad battle, US Army trains for worst-case urban war.
Gulf War veterans suing companies for chemical exports 1/20
Twelve years after the Persian Gulf War began, some American veterans of that conflict are finding new ammunition in their fight to find out who supplied Iraq chemicals that might have made them sick.
Schroeder hints at a 'no' vote in UN on Iraq 1/20
Chancellor Gerhard Schroeder, facing what for him could be a no-win situation on an Iraq war, dropped hints over the weekend that Germany might vote "no" or abstain on an eventual United Nations resolution authorizing a military campaign against Saddam Hussein.
Six US soldiers injured in Afghanistan 1/20
Six American soldiers have been injured in Afghanistan in recent days. A military spokesman at the main US base north of Kabul said five of the injuries were the result of hostile action.
West may target Pak after Iraq: Musharraf 1/20
In a significant observation, President Pervez Musharraf has said there was an "impending danger" of Pakistan becoming a target of war for "Western forces" after the Iraq crisis and all out efforts should be made to avoid such a situation.
OFF TOPIC: Get a Clue.
Democrats In Iowa Sour On Gephardt 1/20
Gephardt was viewed dismissively as a candidate from the past, and the names of newcomers John F. Kerry, a Massachusetts senator, and former Vermont governor Howard Dean prompted far more favorable responses.
MUST READ:
U.S. Plans Interim Military Rule in Postwar Iraq 1/17
U.S. military commanders will likely rule Iraq for at least several months in the aftermath of a U.S.-led ouster of President Saddam Hussein, according to Bush administration blueprints for Iraq's future that outline a broad and protracted American role in managing the reconstruction of the country.

The administration's plans, which are nearing completion, envision installing a civilian administration within months of a change of government, U.S. officials said. But the officials said that even under the best of circumstances, U.S. forces likely would remain at full strength in Iraq for months after a war ended, with a continued role for thousands of U.S. troops there for years to come.

Iraqis relegated to advisory roles in the immediate postwar period would gradually be given a greater role, but they would not regain control of their country for a year or more, according to current U.S. thinking.
Portrait of an Al Qaeda camp 1/17
The fighters, who speak Arabic and appear to be mostly Arabs - with a smattering of Uzbeks, Africans, and Pakistanis - keep an extremely low profile, say Afghans who have visited Sabila. They hire Pakistanis from nearby villages to do their grocery shopping and other odd jobs. But there is one job these fighters prefer to do themselves: At least once a week, these Al Qaeda members travel across the mountains to Afghanistan and fire rockets on a US base near Asadabad, in Konar Province.
Antiwar activists reaching past usual suspects 1/17
As the antiwar movement tries to gain momentum, it is gradually bringing with it more mainstream Americans, people who have never attended a rally or carried a sign. Joining them are seasoned protesters - lifelong activists or people who railed against the Vietnam War but haven't shaken their fist again until now.
Internet fuels the anti-war campaign 1/17
ANTI-WAR protesters have never had such a powerful communications and propaganda tool at their disposal.
Public Not Persuaded on War With Iraq 1/17
President Bush has yet to convince Americans that war with Iraq is justified, according to a poll that suggests the White House has much work to do to win public support for military force.
U.S. Hastens to Assess Pair of Iraq Findings 1/17
The Bush administration mobilized yesterday to assess two discoveries by U.N. weapons inspectors in Iraq, trying to determine if either held the seeds of a serious violation of November's Security Council resolution.
Warhead Discovery Puts on Pressure to Define 'Smoking Gun' 1/17
The surprise discovery of chemical warheads in Iraq on Thursday highlights the basic problem facing the United Nations: What constitutes a smoking gun?
Please.
Iraqi Computer Attacks Feared 1/17
Intelligence officials are concerned that a recent rise in electronic attacks against government and military computer networks in the United States may be the work of pro-Iraqi hackers and could signal a "potential crisis" in national security, according to a classified F.B.I. assessment.
The Saudi Push for an Iraq Coup 1/17
Arab leaders hope to head off a war with a plan to facilitate Saddam's overthrow by his own generals
Three more US carriers may head for Iraq 1/17
The Pentagon, preparing for a possible Gulf War, may send at least three more aircraft carriers to join two already within striking distance of Iraq, defence officials said today.
Chance of avoiding war 'tiny', says king 1/17
King Abdullah II of Jordan, a US ally who has repeatedly spoken out against war with eastern neighbour Iraq, acknowledged today that the chances of preventing a US-led conflict were now "tiny".
Do Not Seek Cynicism, It Will Come To You Naturally
U.S. Fights Late March Report on Iraq Arms 1/16
The Bush administration is seeking to derail plans by the chief U.N. weapons inspector to issue another report on Iraqi disarmament to the Security Council in late March, fearing it could delay the U.S. timeline for forcing an early confrontation over Iraq's banned weapons programs.
It Ain't Exactly Babies-Being-Thrown-From-Incubators
U.S. Banks On Iraqi Omissions 1/16
To justify a possible war if inspectors find nothing, Washington may focus on what Hussein left out of his weapons declaration.
U.S. Resisting Calls for a 2nd U.N. Vote on a War With Iraq 1/16
The Bush administration resisted calls by other nations today that it secure the explicit blessing of the United Nations Security Council before going to war with Iraq. The White House further suggested that it could decide in favor of military action even if weapons inspectors do not turn up concrete new evidence against Saddam Hussein.
Bush Administration split over go-it-alone option if UN resists 1/16
Dick Cheney, the Vice-President, suggests that the United States can launch strikes with next to no overseas backing as long as it has active British support, according to informed sources.

But State Department doves, under Colin Powell, the Secretary of State, are pushing for explicit United Nations authority for a war with maximum backing on the 15-member Security Council.
Troops pour in, scenarios narrow 1/16
America's rapidly expanding military presence in the Persian Gulf is raising a fundamental question: Is the buildup itself pushing the US toward war?
Osama Who?
Elusive foes frustrate GIs in Afghanistan 1/16
American forces and their allies are still searching for three potentially lethal enemies in Afghanistan's remote mountain ranges and lawless tribal areas that straddle the border with Pakistan. But after a year of hunting, the Americans seem no closer to catching them.
Blair warns future generations could be 'haunted' by Iraq 1/16
Tony Blair made his most impassioned plea for tough action against Iraq yesterday, warning that future generations would be "haunted" by a failure to disarm Saddam Hussein.
Child fighters would pose ethical nightmare for allied troops in Gulf 1/16
American and British forces sent to Iraq may have to fight units of child soldiers trained to mount ambushes, sniper attacks and road blocks, according to US military analysts.
U.S. Soldiers Eye Possible Urban Warfare 1/16
Survivor of Deadly Ambush in Somalia Trains Soldiers for Possible Urban Warfare in Iraq
US, Iraq are brothers in arms for oil 1/16
... in an odd twist, the United States has grown increasingly reliant on Iraqi oil exports to replace supplies cut off by a seven-week-old strike in Venezuela -- even as the Bush Administration steps up preparations for a possible invasion -- raising further concerns about the impact a US attack would have on the oil market.
... Or Maybe It Is
Bush's job approval lowest since 9/11 1/14
President Bush's job approval rating as he nears the middle of his term has dropped below 60% for the first time since the Sept. 11 attacks, a USA TODAY/CNN/Gallup Poll has found. The number reflects a rising uncertainty about a sluggish economy and the prospects of conflict with Iraq and North Korea.
Officials: Taliban Regrouping in South Afghanistan 1/14
Remnants of Afghanistan's ousted Taliban regime have begun regrouping near the southern border with Pakistan, Afghan officials said on Tuesday.
For Bush, rising bar on Iraq war 1/14
As America's intense military buildup in the Gulf region continues, the Bush administration confronts a world that is saying, essentially, "give inspections more of a chance."
Blix demands evidence on Iraq 1/14
U.N. chief weapons inspector Hans Blix has urged the United States and Britain to provide "actionable evidence" to help his team find weapons of mass destruction in Iraq.
Blix: 'I need months to search for Saddam's weapons' 1/14
UN weapons inspectors said today that they need months to search for Iraq's weapons of mass destruction, but getting that time may depend on whether Saddam provides new evidence about nuclear, chemical and biological programmes.
Pope Voices Opposition, His Strongest, to Iraq War 1/14
Pope John Paul II today expressed his strongest opposition yet to a potential war in Iraq, describing it as a "defeat for humanity" and urging world leaders to try to resolve disputes with Iraq through diplomatic means.
White House in fear of Baghdad palace coup 1/14
After years of trying to provoke a coup against Saddam Hussein, Washington is now concerned that his overthrow on the eve of American-led military action could create more problems than it solves.
U.S. sending 2 large armadas to Persian Gulf 1/14
The Pentagon, preparing for possible war in Iraq, is dispatching an enormous array of naval combat power to the Persian Gulf region, including two seven-ship armadas carrying thousands of Marines.
MUST READ: The Covert Neo-con Drive to War
U.S. Decision On Iraq Has Puzzling Past 1/13
On Sept. 17, 2001, six days after the attacks on the World Trade Center and the Pentagon, President Bush signed a 2½-page document marked "TOP SECRET" that outlined the plan for going to war in Afghanistan as part of a global campaign against terrorism.

Almost as a footnote, the document also directed the Pentagon to begin planning military options for an invasion of Iraq, senior administration officials said.

The previously undisclosed Iraq directive is characteristic of an internal decision-making process that has been obscured from public view. Over the next nine months, the administration would make Iraq the central focus of its war on terrorism without producing a rich paper trail or record of key meetings and events leading to a formal decision to act against President Saddam Hussein, according to a review of administration decision-making based on interviews with more than 20 participants.
Latest Al Qaeda recruits: Afghans seeking revenge 1/13
Al Qaeda is filling suicide squads with civilians who have lost family members to US attacks.
Iraq war would 'pour oil on the flames': Mubarak 1/13
Egyptian President Hosni Mubarak took another swipe at US-led plans to invade Iraq, saying a war would "pour oil on the flames" in the volatile region and have disastrous consequences.
U.S. Force in Gulf Is Said to Be Rising to 150,000 Troops 1/13
The military force the Pentagon is massing in the Persian Gulf would be well positioned to attack Iraq on President Bush's order in mid- to late February, and it could exceed 150,000 soldiers, sailors, airmen and marines, military officials said today.
More from the "Prince of Darkness"
Iraq arms inspectors 'need a year' 1/13
A spokesman for the United Nations nuclear watchdog, the IAEA, says the agency needs about a year to find out whether Iraq has dismantled its nuclear programme.

But the chairman of the United States' defence policy board, Richard Perle, told the BBC that he thought the inspectors had no chance of finding any weapons of mass destruction.
UN weapons inspectors in fresh clash with Americans 1/13
Tensions between Washington and the inspectors combing Iraq for weapons of mass destruction deepened yesterday, as each accused the other of failure to co-operate.

In a thinly veiled swipe at the Bush administration, Mohamed ElBaradei, the director-general of the International Atomic Energy Authority, dismissed the importance of private interviews with Iraqi scientists.
Analysis: Turkey nervous as war looms 1/13
Turkey is facing up to the fact that it will soon have to make a tough decision about its involvement in a possible war in Iraq.

Ankara would very much like to sit this conflict out.
UK 'rejects' lone action against Iraq 1/13
The UK would not join American unilateral military action against Iraq, according to International Development Secretary Clare Short.
Bush steps back from early strike on Iraq 1/13
The Bush administration yesterday signalled that the prospect of an early military strike against Iraq was receding – largely as the result of pressure exerted in private by Britain.
Cheney's Aluminum Tube Story Discounted. Please Try Again.
Agency Challenges Evidence Against Iraq Cited by Bush 1/10
The key piece of evidence that President Bush has cited as proof that Saddam Hussein has sought to revive his program to make nuclear weapons was challenged today by the International Atomic Energy Agency.
U.S. Troops Silently Build in the Gulf 1/10
Kuwait was uncomfortable when journalists covering the Army's biggest live-fire exercise since the Gulf War reported comments and took pictures of troops stating their readiness for war — such as a tank with a cannon painted with the words, "All The Way to Baghdad."
U.S. Building for Possible Air War Against Iraq 1/10
The U.S. Air Force has begun sending dozens of B-1B bombers and fighter aircraft to the Gulf region in a surge of arms and combat troops to prepare for possible war with Iraq, defense officials said on Thursday.
War on Iraq: The gathering storm recedes 1/10
Tony Blair put a brake on the drive towards war with Iraq yesterday by saying the United Nations weapons inspectors should be given more "time and space" to finish their work.
How lack of a 'smoking gun' complicates US move on Iraq 1/10
With inspectors telling UN Thursday that they haven't yet found evidence of weapons of mass destruction, burden tilts more to US to prove Iraqi balkiness.
No 'smoking gun' required for war on Iraq: Powell 1/10
No "smoking gun" is required for the United States to attack Iraq, US Secretary of State Colin Powell has said.

Responding to remarks by chief weapons inspector Hans Blix that his teams had not yet found a smoking gun in their six weeks of inspections in Iraq, Powell told NBC News on Thursday, "the lack of a smoking gun does not mean that there's not one there."
Officials Say There's No Timetable for Acting Against Iraq 1/10
After weeks of mounting expectations that an invasion is imminent, the United States and many of the key players in the showdown with Iraq indicated Thursday that U.N. weapons inspections will run on well beyond the Jan. 27 due date for the first formal report to the world body on Saddam Hussein's cooperation.
US intelligence is finally given to arms inspectors 1/10
The United States has belatedly started to feed intelligence to United Nations inspectors to help them in their hunt for prohibited weapons of mass destruction in Iraq. But it is not being given all at once, because of lingering concern about leaks of sensitive information to the Baghdad regime.
The Prince of Darkness, Dictating U.S. Policy
US will attack Iraq 'without UN backing' 1/10
America will not delay a war with Iraq until the autumn and is prepared to launch military action against Saddam Hussein without further United Nations authorisation, a senior Bush administration adviser said yesterday.

Richard Perle, chairman of the Pentagon's Defence Policy Board and a hawk whose views carry considerable weight, rejected suggestions from British ministers and senior Foreign Office officials that plans for an early war should be put on hold.
US defence spending could reach $US480 billion in next decade 1/10
Spurred by the war on terror, US defence spending could balloon to a whopping $US480 billion ($A835 billion) a year in the next decade, as the United States moves to modernise its military and increase their pay, congressional budget analysts warned.
Rocket Fired Near U.S. Afghan Base 1/10
Attackers fired a rocket at a U.S. military base in eastern Afghanistan, but it missed its mark and there were no injuries, a U.S. military spokesman said Thursday.
Soldier Steps on Mine in Afghanistan 1/10
A U.S. soldier stepped on a land mine while helping in mine clearance at Bagram Air Base on Thursday, and his foot had to be amputated, a U.S. military spokesman said.
US weapons dossier may remain a secret 1/9
DONALD RUMSFELD, the US Defence Secretary, has suggested that Washington may present little or no evidence of Iraq's quest for banned weapons even if President Bush decides to go to war.
No evidence of banned arms, Blix to tell UN 1/9
Hans Blix, the United Nations' chief weapons inspector, will tell the Security Council today that there are significant omissions in Iraq's declaration about weapons of mass destruction. But he is unlikely to reveal a "smoking gun" sufficient to trigger an early war.
Britain urges US to delay war until autumn 1/9
Britain is pressing for war against Iraq to be delayed for several months, possibly until the autumn, to give weapons inspectors more time to provide clear evidence of new violations by Saddam Hussein.
Turkey's Reluctance on Use of Bases Worries U.S. 1/9
Senior American officials said today that they were increasingly concerned that they were running out of time to persuade Turkey to permit the deployment of American ground troops in case of a war with Iraq.
If this is true, how can we send our boys to war?
Military Says It Can't Make Enough Vaccines for Troops 1/9
One of the Army's top biodefense officers said today that the Pentagon does not have vaccines to protect troops from some virulent biological agents because it has not been able to offer enough money to commercial pharmaceutical companies to produce them.
Relief groups expect worst in Baghdad 1/9
After years of international sanctions, imposed at the end of the 1991 Gulf War, life in the Iraqi capital already is a struggle for most people. Now relief groups here say another war would bring the city to a halt after just one day of bombing.
But the PWP will be rockin'
War's Cost May Dwarf Stimulus Effect 1/8
Mindful of his pending reelection bid and his father's political mistakes, President Bush is plowing ahead with an ambitious 10-year, $674 billion economic stimulus plan even as U.S troops pour into the Persian Gulf region preparing for war.

The president's determination to push more tax cuts as the nation prepares for war has struck some economists as folly, since the economic shock of war is likely to dwarf the impact of Bush's stimulus plan. Moreover, no tax policy at the moment could actually address what many economists believe to be the greatest drag on the nation's economy: the uncertainty of war.
U.S. military planners to move to Qatar 1/8
Senior U.S. military planners will move to Qatar as early as this week to prepare for a possible conflict with Iraq, military officials told CNN Tuesday.
Is this proof of an al-Qa'ida link to Iraq? 1/8
An Islamic militant group based in Kurdish-controlled northern Iraq with purported links to Osama bin Laden's al-Qa'ida has been reported testing ricin on farm animals.
Misplaced Optimism on Afghanistan 1/8
Claims of "considerable grounds for optimism" in Afghanistan ["The New Afghanistan: Year 2," op-ed, Jan. 3] ignore realities. My private visit to Afghanistan in 2002 and discussions with recent visitors indicate a deteriorating military and political situation.
A Spiffy Army of Volunteers Parades in Praise of Hussein 1/8
Thousands of men and women who had just completed basic military training marched through this provincial capital for more than an hour. They were members of the Diyala Province branch of the Jerusalem Army, formed two years ago as part of a nationwide force of mostly Baath Party cadres meant to display solidarity with the Palestinians.
U.S. soldiers in South Korea feel growing anti-Americanism 1/8
Lieutenant Colonel Steven Boylan's combat patch comes from flying helicopters in El Salvador, but his parents think his Purple Heart should come from walking the streets of Seoul.
US must put Middle East, poverty and global warming on agenda, says Blair 1/8
Tony Blair warned President George Bush yesterday that the United States must listen to the concerns of the rest of the world and throw its weight behind efforts to tackle the Middle East crisis, global warming and poverty.
Wow.
Iraq War Could Put 10 Million In Need of Aid, U.N. Reports 1/7
The United Nations estimates that a U.S.-led military campaign to overthrow Iraqi President Saddam Hussein could place about 10 million Iraqi civilians, including more than 2 million refugees and homeless, at risk of hunger and disease and in need of immediate assistance, according to a U.N. planning document.
Turkey Joining 3 Other Nations in Effort to Prevent War in Iraq 1/7
Prime Minister Abdullah Gul of Turkey said today that he had agreed with the leaders of Jordan, Egypt and Syria to "consolidate efforts" to prevent a United-States-led war on Iraq that would end up dismembering the country.
Turkey prepares to stake claim in Iraq's oil fields 1/7
Turkey, one of Washington's most important allies against Saddam Hussein, claimed yesterday that it may have a historical stake in Iraq's northern oil fields.
Russia, Turkey increase pressure as US hikes up forces in Gulf 1/7
In Moscow, Russian Defence Minister Sergei Ivanov said his government would consider any military action by the United States and its allies against Iraq without UN approval as illegitimate and unjustified.
Troops Across U.S. Head to Persian Gulf 1/7
Thousands of Marines, sailors and soldiers headed for the Persian Gulf region Monday, shipping out from California, Georgia and Maryland as the buildup for a possible war with Iraq accelerated sharply.
UN says Iraq nuclear search 'inconclusive' 1/7
The head of the International Atomic Energy Agency (IAEA) says weapons inspectors in Iraq have found nothing suspicious so far.
Afghan peacekeepers issue Iraq warning 1/7
Peacekeepers in Kabul say a war in Iraq would increase the chance of attacks on foreigners in Afghanistan.
Ousted Taliban leader 'building links' with opponents of Afghan government 1/7
The leader of Afghanistan's ousted Taliban regime is building ties with other opponents of the Afghan government to create an alliance intent on forcing foreign troops out of the country, a former senior Taliban official has said.

Mullah Mohamad Omar, the Taliban leader believed to be living in the southern Afghan border region that is also hosting senior members of the al-Qaeda network with which he was allied, has been discussing the creation of an alliance with Gulbuddin Hekmatyar, leader of an Islamic fundamentalist faction and former Afghan prime minister.
Afghanistan Still Unsafe for Returning Refugees, says UN 1/7
The United Nations refugee agency said it is not encouraging Afghan refugees to return home. Agency officials say the country is still unsafe and living conditions are bad.
Pakistan Says U.S. Troops Can't Cross Afghan Border 1/7
Afghanistan won't be allowed to cross the border into Pakistan to pursue al-Qaeda terrorist or Taliban suspects, a foreign office spokesman repeated in the weekly briefing today.
Armed Afghans Target Aid Agencies in Poor Province 1/7
Zabul's governor Hamidullah Tokhi blamed members of the former Taliban regime for the robberies and for a grenade attack on the office of the Afghan Development Agency (ADA), which caused some damage but no injuries.
US operatives are said to be active in Iraq 1/6
About 100 US Special Forces members and more than 50 Central Intelligence Agency officers have been operating in small groups inside Iraq for at least four months, searching for Scud missile launchers, monitoring oil fields, marking minefield sites, and using lasers to help US pilots bomb Iraqi air-defense systems, according to intelligence officials and military analysts who have talked with people on the teams.
U.S. Is Completing Plan to Promote a Democratic Iraq 1/6
President Bush's national security team is assembling final plans for administering and democratizing Iraq after the expected ouster of Saddam Hussein. Those plans call for a heavy American military presence in the country for at least 18 months, military trials of only the most senior Iraqi leaders and quick takeover of the country's oil fields to pay for reconstruction.
Reshaping the Middle East. For the Islamists.
Kuwaiti Political Combatants Hold Breath for Iraq Outcome 1/6
Kuwait has become a more democratic place, in keeping with Washington's urgings. But it has been the Islamists who have used the political opening to outmaneuver liberals and make the most gains, pushing an agenda of segregating women in public places and making Islamic tradition the cornerstone of the law.
Buildup Accelerates For Invasion of Iraq 1/6
The U.S. military is assembling a ground force for a possible invasion of Iraq that could exceed 100,000 troops and include three to four heavy Army divisions, an airborne division, a Marine division and an assortment of Special Operations forces, according to defense officials and analysts.
Report: Iraqi militia conducts war games 1/6
A civilian militia that could be a bulwark in defending Baghdad against a possible U.S. invasion has carried out a war game designed to block an enemy force attacking from several directions, a state newspaper reported Sunday.
'Minimal' U.S. Combat Death Toll Seen in Iraq War 1/6
Mindful of the scant American losses in the first Gulf War and in subsequent military operations in Kosovo and Afghanistan, military experts are forecasting relatively low numbers of U.S. combat deaths -- probably in the hundreds -- if Bush orders another Iraq war.
Configuration of Security Council May Force U.S. to Renew Lobbying Over Iraq 1/6
... just as the optimal cool-weather season for a military assault in Iraq's deserts approaches in February, the United States may have to go courting again here to secure the votes of five countries that became nonpermanent Council members on Wednesday.
Is the U.S. warming to a 2d resolution on Iraq? 1/6
A number of European officials say that the United States is considering acceptance of a new United Nations Security Council resolution that would authorize military intervention against Saddam Hussein while possibly providing the UN with a handhold on the conflict and in the supervision of a postwar Iraq.
US 'hot pursuit' roils Pakistanis 1/6
With its new "hot-pursuit" policy, America seems ready to risk offending Pakistan in order to track down potential attackers.
OFF TOPIC: From the "You're Kidding Me, Right?" Department
Gephardt readies presidential bid 1/3
Departing Democratic House leader Dick Gephardt of Missouri has decided to form a presidential exploratory committee, kicking off his second run for the White House in 14 years at an event later this month, The Associated Press has learned.
U.N. Inspectors Ready to Step Up Pace 1/3
After five weeks in Iraq, U.N. weapons inspectors have rebuilt an operation that lay fallow for four years and, by Iraqi count, checked out 230 sites in a blitz of searches uninterrupted by weekends or holidays. Now the inspectors are ready to step up the pace even more, using helicopters to descend swiftly on suspect sites and opening a regional office to widen the hunt for banned arms or research programs.

But Iraqi officials maintain that the operation has yet to turn up any proscribed weapons and, privately, some U.N. officials agree. "If we'd found a shed full of Scud missiles, don't you think we would have reported it to the [Security] Council?" said a U.N. official who asked not to be identified.
US says it may pursue attackers into Pak 1/3
The US military today said its troops may pursue attackers into war-on-terror ally Pakistan from within Afghanistan if they come under fire from "hostile forces" along the border.
Anti-US rallies due in Pakistan 1/3
"The presence of these American forces is against the sovereignty of Pakistan."
Now We're Bombing Pakistan. Happy New Year!
U.S. Bombs Hit Pakistan Town After Border Clash 1/2
The U.S. military bombed an abandoned religious school on Pakistani territory after a gunbattle between U.S. and Pakistani troops on the border with Afghanistan, Pakistan officials said Tuesday. (emphasis added)
US orders more troops to Gulf 1/2
The United States is sending another 15,000 troops to the Gulf as part of its build-up for possible military action against Iraq.
Inspectors 'Have Zilch' Thus Far 1/2
In their search for hidden Iraqi arms, U.N. inspectors have so far faced little conflict, have found little evidence and have received little outside intelligence to guide them, said one inspector. The teams have discovered two technical matters that could be considered violations of U.N. resolutions but have yet to find a smoking gun, a trace of radiation or a single germ spore.
No case for Iraq war, says UN chief 1/2
Kofi Annan, the United Nations secretary general, said last night that he saw no justification for a military onslaught against Iraq ­ at least until the UN inspections chief, Hans Blix, submits a first full report to the Security Council at the end of January.
Why burqas still stifle Afghan women 1/2
The Taliban may be gone but the changes in Afghanistan are mostly cosmetic
As the United States deploys troops in anticipation of another battle with Iraq, the Pentagon says it still has no answer for an enigma that has confounded experts for more than a decade: What caused all those Gulf veterans' symptoms? The memory lapses, fatigue, joint pains, rashes, headaches, dizzy spells . . . not to mention the cancer, Lou Gehrig's disease and birth defects.