Yep, that's right. Fine Homebuilding podcast star Ian Schwandt (and his lovely wife Sara) stopped by High Bluff in late September to check out the lot I was always telling him about.
Their visit made podcast episode #602, with Ian not only mentioning the visit, but posting a picture of my manboobs (along with some other site shots). Too late now, but this is probably NSFW.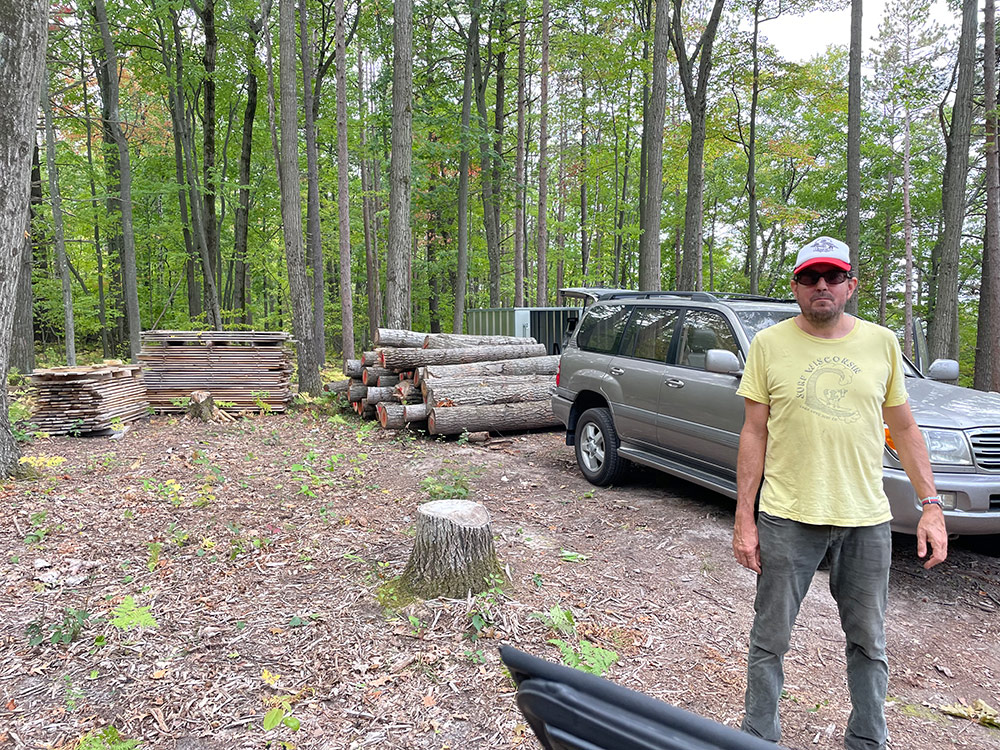 Looking forward to sharing more about the build with Ian, Patrick, and the rest of the podcast team. However if there are any more photographs, I will demand final cut.