There's some remaining building site and septic field tree removal to do, but last weekend I couldn't resist exposing more of our view of Green Bay.
A birch and an ugly poplar came down and bam! An island!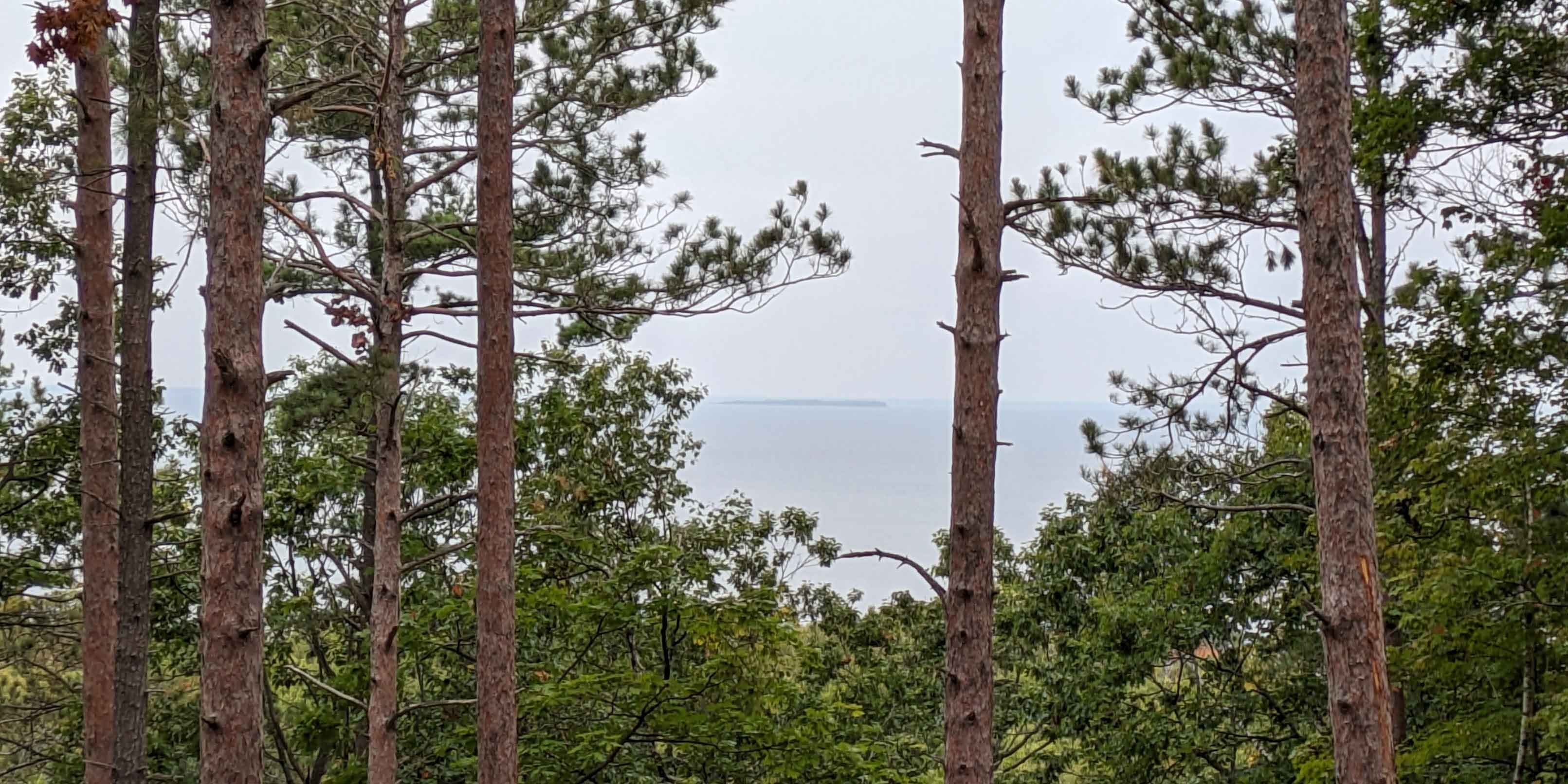 At the risk of sounding like a complete ignoramus, I didn't even know this piece of land existed, and I've been coming to DC for over 40 years. It's Green Island. It's 68 acres, about 9 miles from Door County and 5 miles from Marinette, WI (on the other side of the bay). Turns out, it's the only private island in Green Bay. And, it's for sale!
Now we're considering a major pivot that's more aligned with our misanthropy: sell our 5 and buy an island, which will include:
9-hole golf course
lit driving range
rooftop bar
rooftop pool
rooftop helipad
rooftop helicopter
Truly, Fantasy Island.