The first slide of our Google Slides inspiration deck lays out the requirements:
timber frame
barn style
net positive
fireplace
west-facing outdoor space
These are the non-negotiables. Without these, there is no MVC.
One of the first images pasted into our deck was Silvernails, a 5,000 sq. ft. barn-style house designed by Amalgam Studio, and built in Rhinebeck, New York.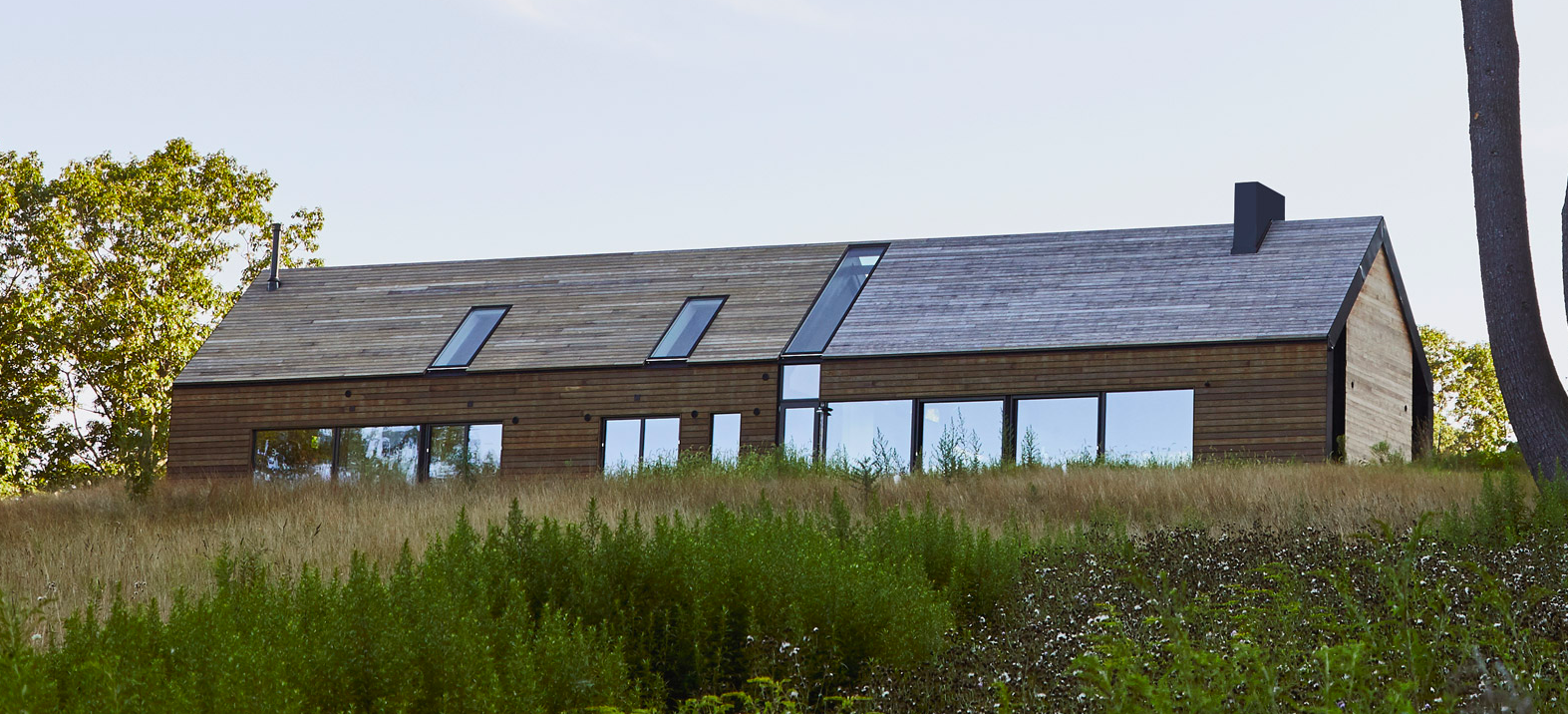 The interior isn't really our cup of tea — nor the glazing style (skylights 😱!) or exterior cladding for that matter — but I'm deeply in love with its shape, and even after I paste something else I find cool into the deck I always return to Silvernails.
It got to the point that I needed to know *why* I find Silvernails so visually appealing. A big part of it is the clipped eaves and rakes, like most barns. But it goes deeper, and it's so simple.
The house is 22' wide, with an 11/12 roof. Based on this trusty pole barn ridge height calculator, this means the total roof height is 10' 1". Guess how high the walls are? Yep, 10' 1". They're balanced, and in harmony.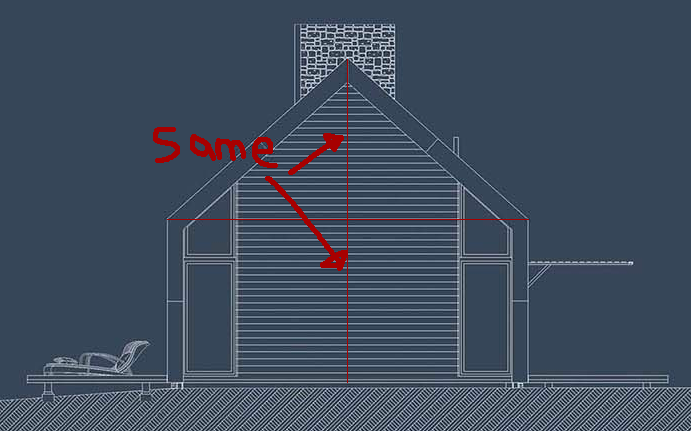 I could be reaching a little here, but I think there's even more to it. Of course every gable roof is a gorgeous isosceles triangle — which is what makes them so appealing — but Silvernails comes within a foot of *nailing two more* when you split the gable down the middle. Surely this was all thought through, and it's brilliant.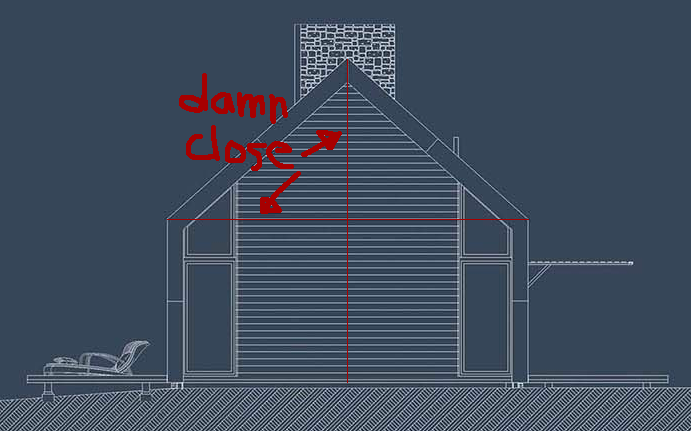 We're going a slightly different route, primarily because 22' just is not wide enough to fit three different spaces across, as we *need* to do in an ~800 sf structure. The MVC is 24' wide. Those two feet may as well be made of 🪙.
But we are (for now) adopting the core principle: 10' high walls and a 10/12 roof (on a 24'-wide volume that's 10'). We're also clipping our eaves and rakes, in order for the weather to wreak havoc on our doors and windows. As with fashion, architectural style comes with a price.