Our wide-plank oak flooring has landed. I'm not gonna lie. I should've popped a couple of Valium or Xanax — or maybe both — before taking this oak down. While I have been prepping for it all week, reviewing my previous experience in my mind, and re-reading key verses of the tree-felling Bible, there is no getting around the anxiety of felling a 20" diameter tree. Unless you do this for a living, it's big and scary. Anyone who says otherwise is full of shit.
Also, I am out here on my own. 😬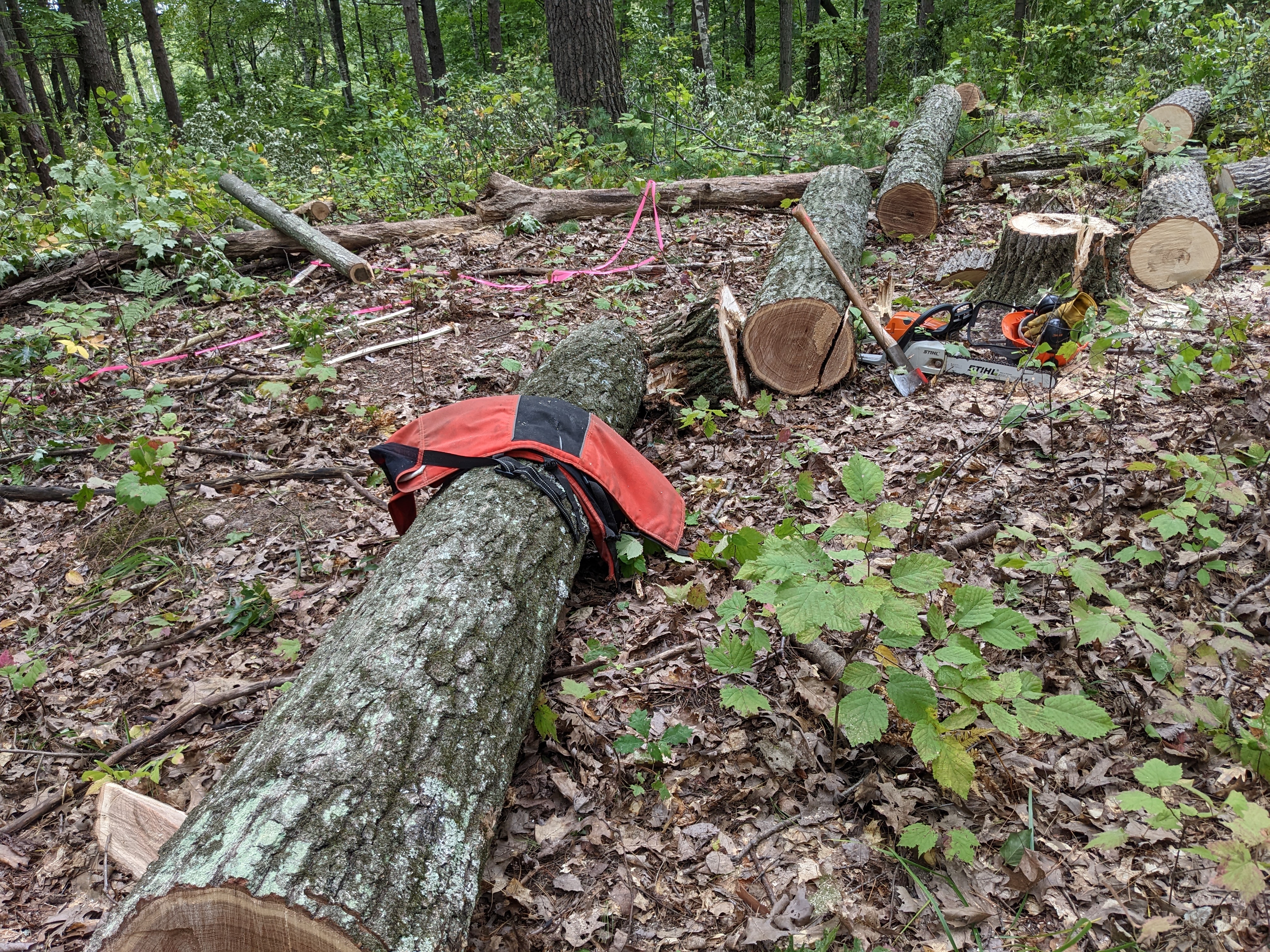 It all went pretty well. I didn't die. I did make a rookie mistake by not making a relief cut before lopping off the first 8' 6" section once it was on the ground, which caused the split you see. I can't imagine making that mistake again.
Later this year it's all headed to Henschel Sawmill, just a few miles away on Townline Rd. It's famous for being the only female-operated sawmill in Wisconsin. Jamie Henschel is awesome and I look forward to having her mill all our timber.