OG readers of this site will recall the Xanax and Valium-hazed* felling of a big red oak back in September.
In December I had the oak (and a bunch of other hardwood) timbers taken to the only female sawyer in WI, who's just 5 miles away.
What you're supposed to do at this point is trailer your lumber back to your site for air drying. A forklift loads the trailer. But Door County received a bunch of ❄️ in February that made that impossible. So I used the brute force method that recalled Door County settlers: I hand-loaded it all into the back of the Land Cruiser (4 trips!) and then shoveled out nearly 2 feet of snow in two spots to stack and sticker it. It was just an insane amount of work that had me considering Lumber Liquidators.
It'll all be worth it. It's wide and pretty and there's enough flooring to knock out most of the main level. This is what I'm telling myself.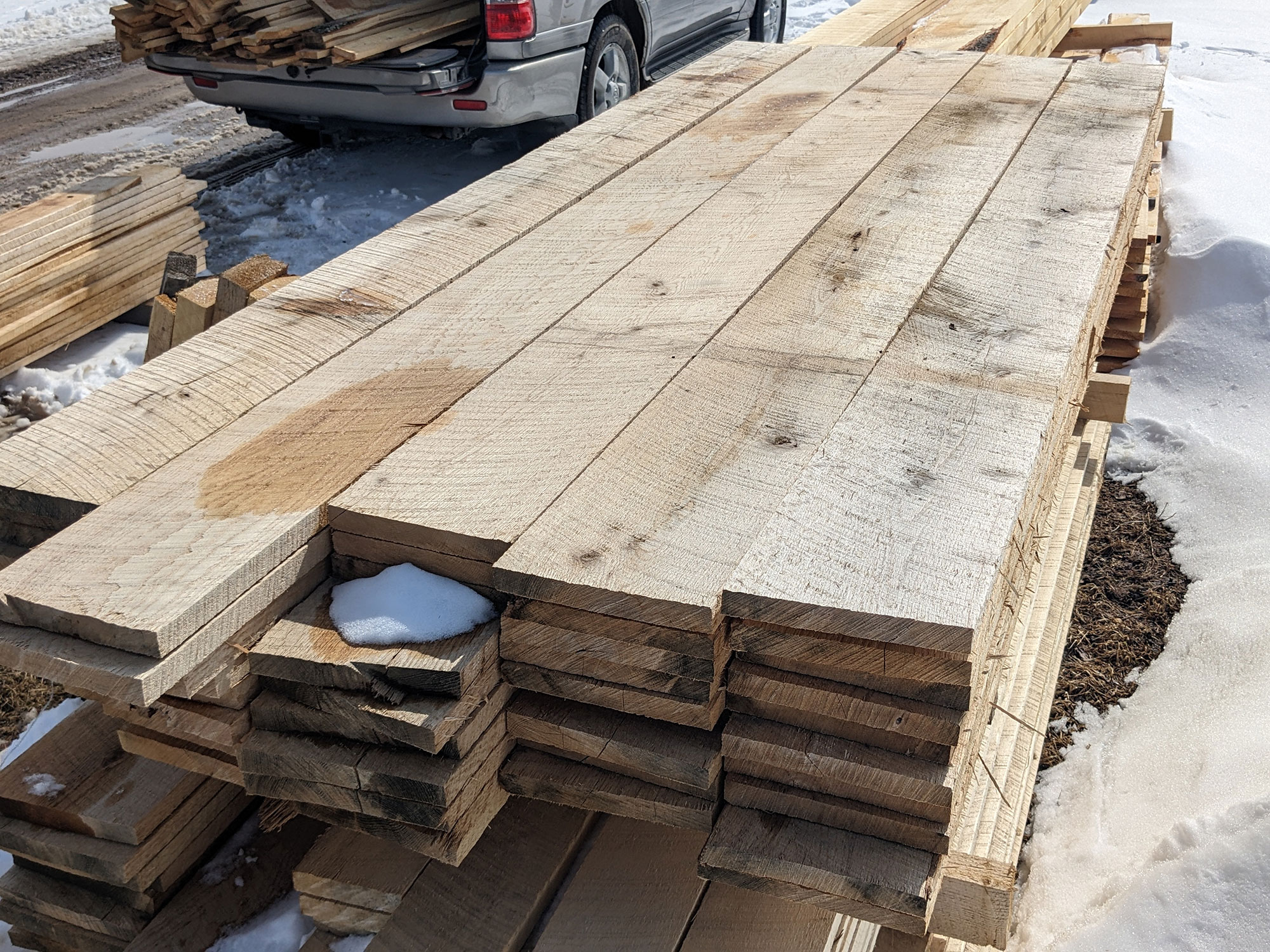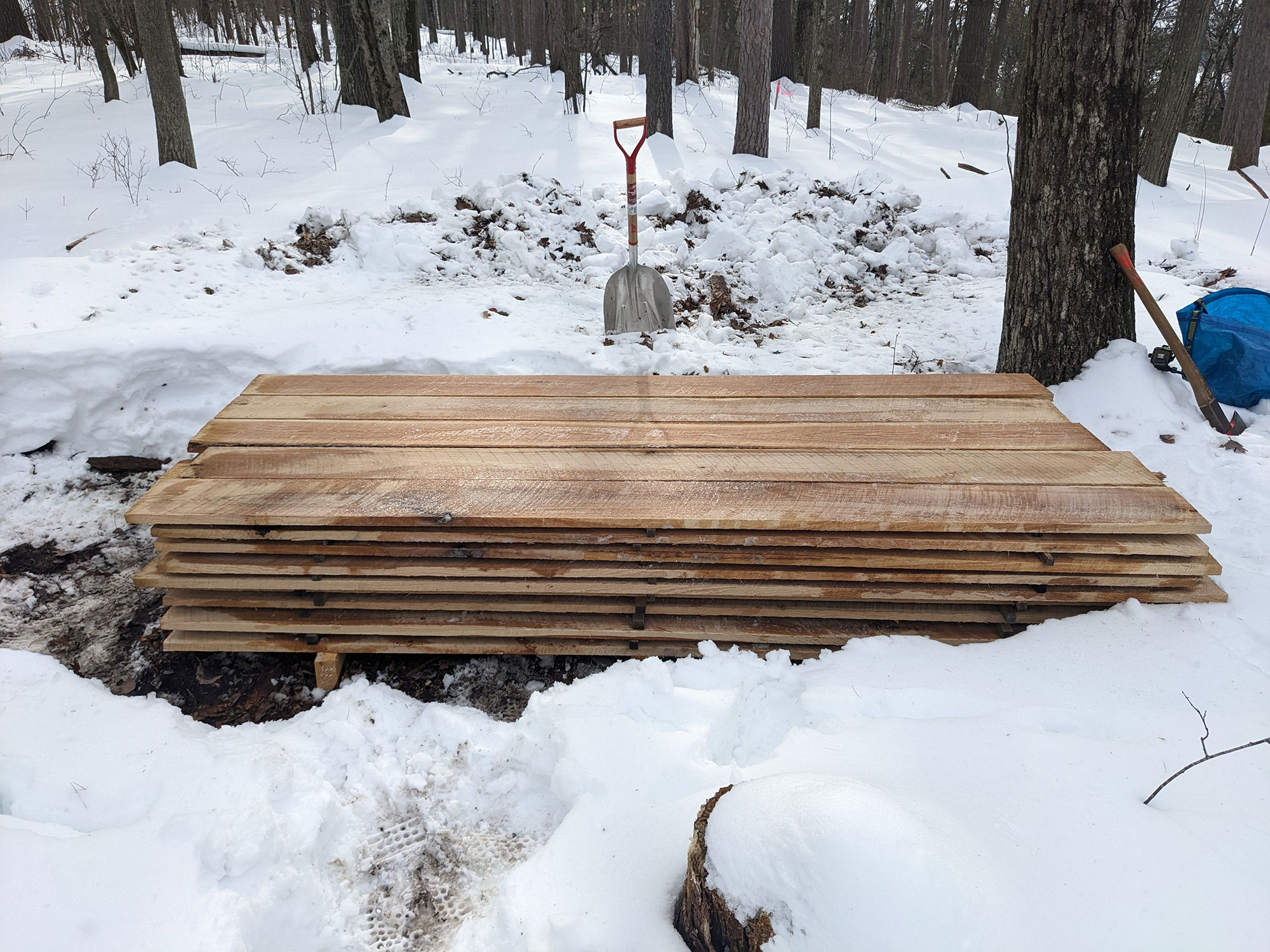 * Should've been Xanax and Valium-hazed.