The MVC (Minimum Viable Cottage) is part of an 8-lot development called High Bluff Estates.
We're not crazy about the "Estates" part, though anything more than 5 acres is an "estate" in Door County, Wisconsin.
"High Bluff" makes sense since these lots are on one of the highest points in the county.
Anyhow, I signed up to design the logo for this tiny development, and here's what I came up with (which was approved during the 4/19 HOA meeting).
Wait. Before I show it, I should note the objectives:
Simple
Legible on signage
Highlight the Niagara Escarpment
Highlight the highness of HBE compared to the other Door County bluff sites (hence the name).
With some imagination, show the surrounding area and even the eight building sites.
Surprise and delight, with an element not everyone will see at first, but will say "Ahhh." when they see it later.
Here's a description of each part of the logo. Very little of this will make sense if you're unfamiliar with the area. Even if you are familiar with the area you need to use your imagination as I've taken some liberties with the overall elevation (i.e., it's not to scale).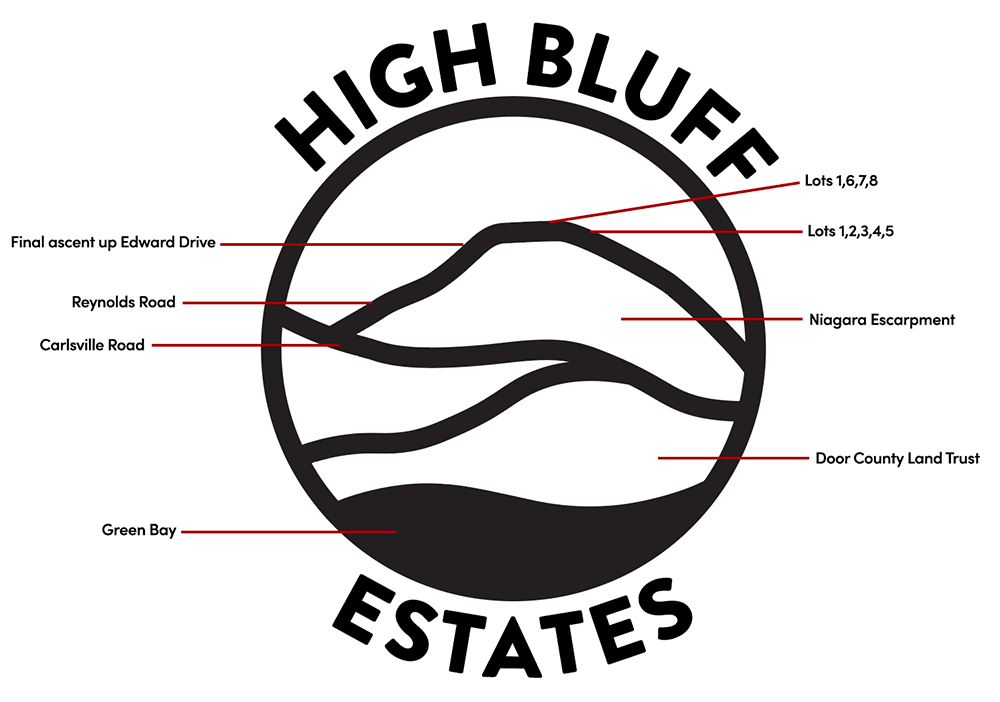 The logo has already appeared on our inaugural annual HOA billing statement, and will next show up on signage: I'm laser etching this on some of the oak I've had milled. Can't wait to see how that turns out.