Due to several factors beyond our control, we decided to delay starting the MVC (Minimum Viable Cottage) build until 2024.
What this means for you, dear reader, is a bigger focus on birds, tree felling (known as "lumberdacking" here), wood stacking and stickering, and preparations for the ski run, including rope tow hardware and engineering. It will probably also lead to at least one and possibly several more pivots on our plans for the MVC.
So, let's get to it.
Here's the entrance to the back bowl. This initial run has been cleared down to the gorgeous white pine in the distance, which is about 250 feet long with 65 feet of vertical drop. It's roughly the halfway point. It's ready for ❄️. Anticipating that I flagged some of the bigger stumps and rocks I couldn't remove by hand.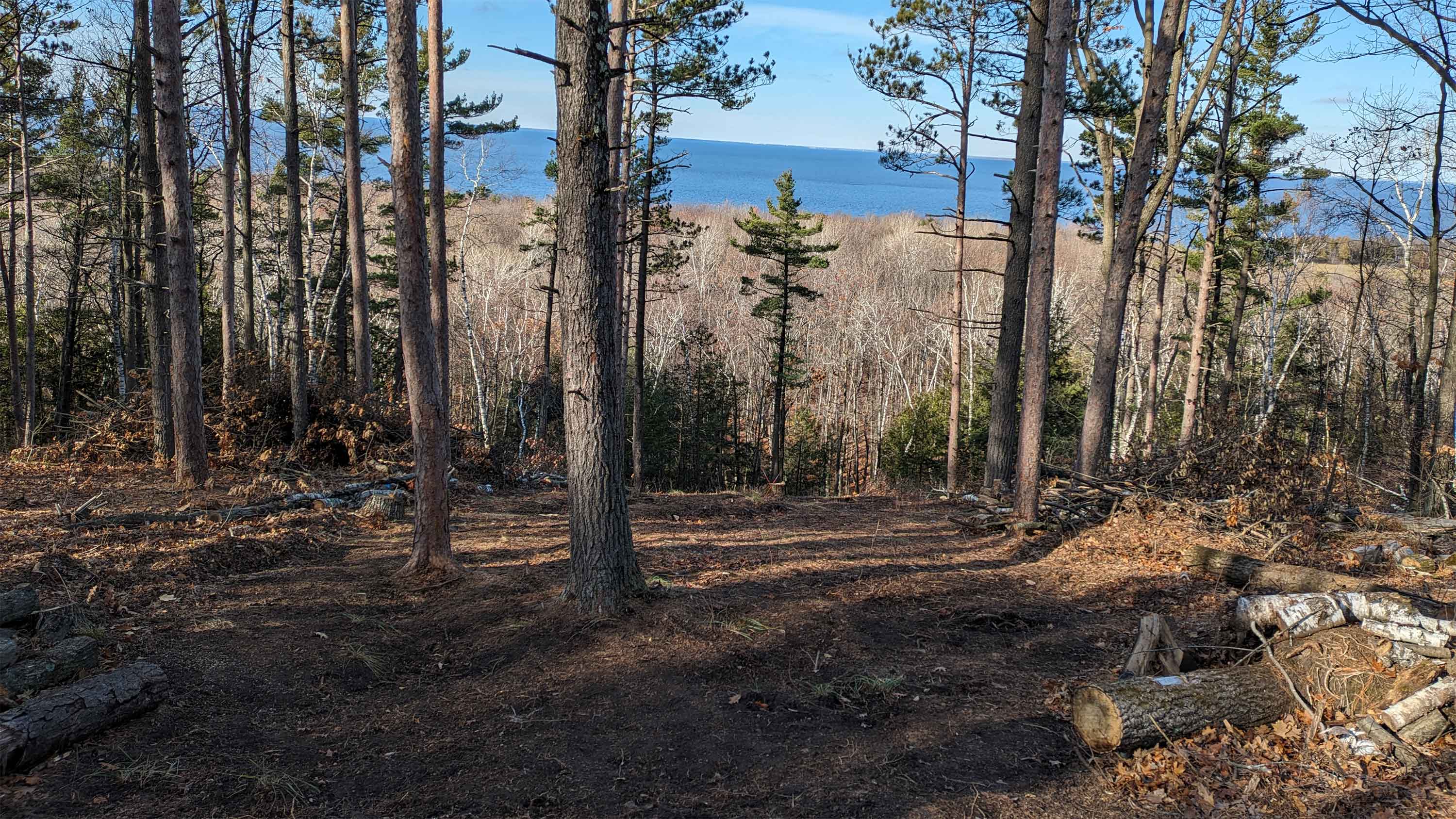 Here are our kitchen shelves, along with the some 6" stock for our pocket door slabs. The initial idea was to have these being floating shelves, but 2" x 12" solid oak will demand beefy steel brackets (and probably a steel-reinforced wall).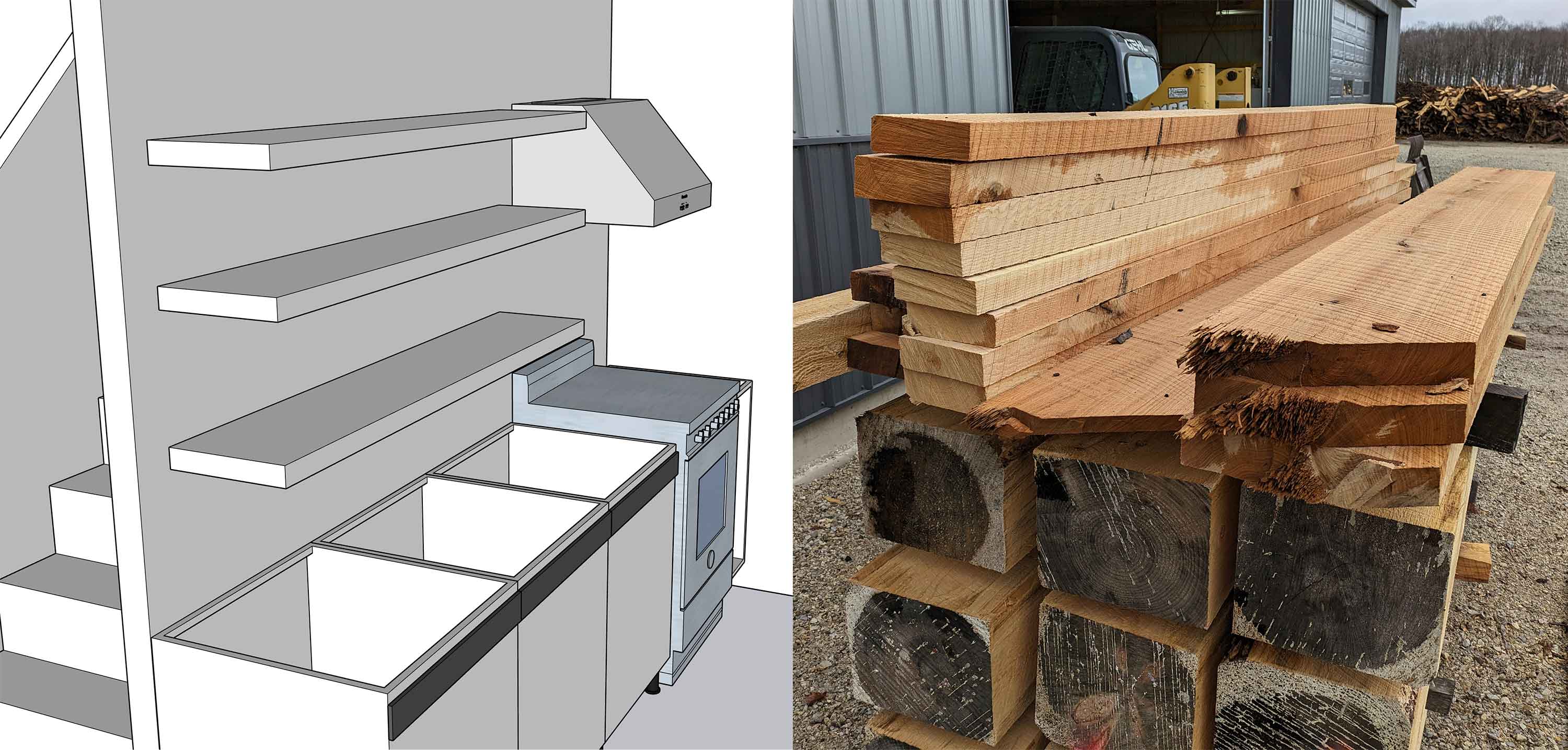 Here's our 1-by material so far. It's flooring and cladding for all the walls and ceilings. There is lots more still to be milled.